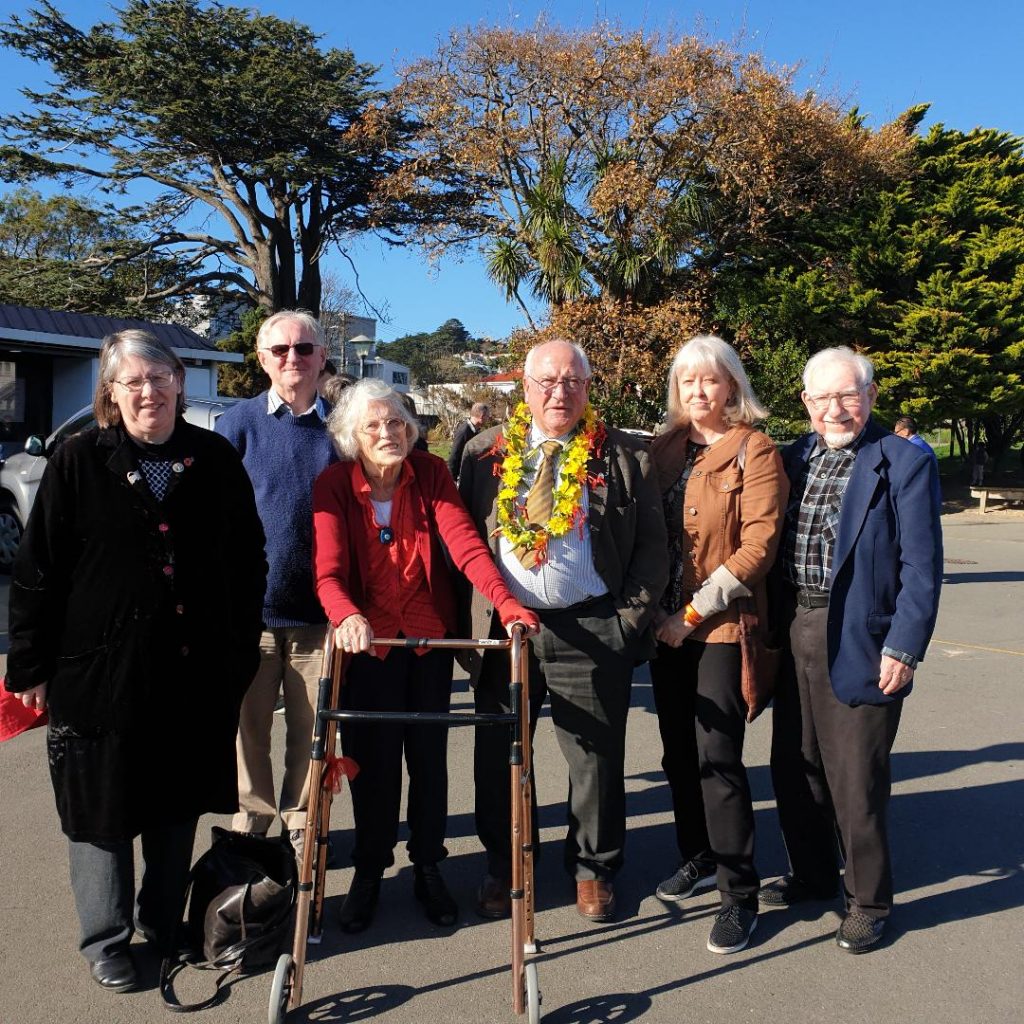 CLC members with Fr Denis after the Jubilee.
Poverty Action Day at Parliament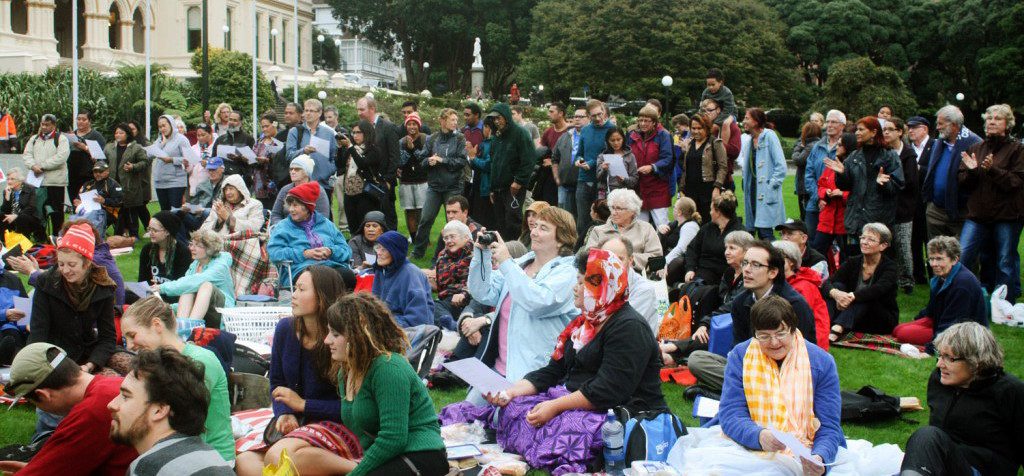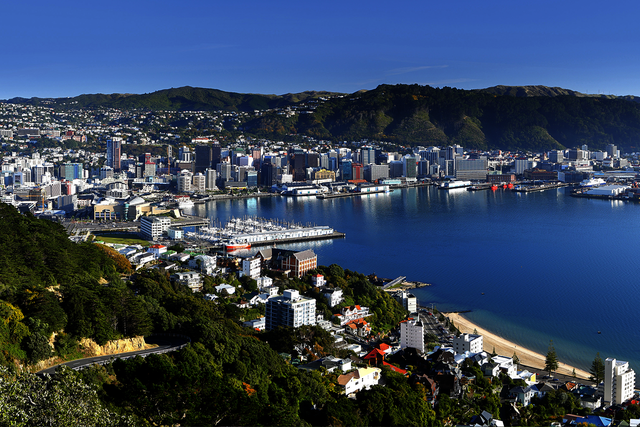 Please note, we are shortly to make a decision about whether the First Spiritual Exercises Retreat will go ahead in May.  Even if the lockdown reduces to Level 3, we can't proceed.  We will let you know after Easter.
We therefore strongly recommend that you take up the opportunity of making Fr Richard Shortall's Holy Week Retreat.  Click on the link today to begin:   www.cdh.org.nz/holy-week-resources.
May the Easter Season be a blessed and fruitful experience for you.  Even as we suffer separation, isolation, and for some of us, ill health, as members of the Body of Christ, the love of Christ unites and strengthens us.  
"He said not 'Thou shalt not be tempested, thou shalt not be travailed, thou shalt not be dis-eased'; but he said, 'Thou shalt not be overcome."  Julian of Norwich